Anti-Leak Seal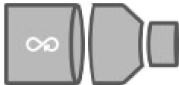 Dissassembles for easy cleaning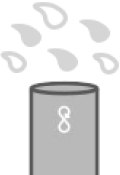 Recycled Stainless Steel

10 Years Warranty
Brew Flask 12oz
Introducing the Brew Flask reusable coffee cup - coffee on the go never tasted so good...
Ocean Bottle Brew Flask: Your Go-To Reusable Coffee Cup
Travel mug, thermal cup, insulated eco flask or reusable coffee cup? We call it a Brew Flask and just like our original reusable stainless steel water bottle every purchase directly contributes to the clean-up of our oceans.
The Brew Flask is a statement of sustainability, crafted with recycled stainless steel and designed to accompany you on every adventure.
More Than Just a Reusable Cup

Our Brew Flask isn't just a reusable coffee cup; it's a commitment to a cleaner ocean with every sip you take. Available in a spectrum of vibrant colours and boasting a design that echoes our award-winning durable metal water bottles, this reusable flask isn't just a sustainable choice for hot drinks on the go - it's a stylish one too.

Sip Sustainable with Our Reusable Flasks

Each reusable coffee cup sold directly funds the removal of the equivalent of 1,000 plastic bottles from the world's oceans, allowing you to bask in the pride of your contribution to the fight against ocean plastic everywhere you take it. If you're on the hunt for a sustainable flask that elevates your green credentials while offering unmatched quality and style, the Brew Flask is your perfect match.

Shop Sustainably with Ocean Bottle

Shop the full range of reusable coffee cups online today or if you're looking for something larger check out our 1 liter stainless steel water bottle. All our products are designed to last a lifetime and come with a 10 year guarantee so you can rest assured this is a reusable coffee cup you can keep on reusing! Additionally we can customize your brew flask with your corporate logo for gifting and events, just take a look at our branded coffee flasks page for more info.
Engrave Your Brew Flask

From staying hydrated on the go to ensuring you're never without your go-to hot or cold drink, your Ocean Bottle is there for you  — and to make it even more personal, you can get your bottle customised with your very own engraving. 

So whether it's about brightening up your day with an inspirational quote, making sure your barista gets your name right on the first try, showing your allegiance to your favourite sports team, or surprising someone with an extra-special gift, our engraving service means you'll never be lost for words.